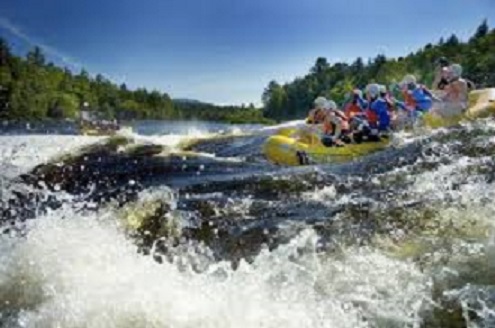 Rafting is an extreme water sport performed on water with specially produced boats called 'raft' by adventure and excitement enthusiasts in rivers with high flow rate and flow rate. The struggle not to overturn or capsize against the fast and madly flowing stream is the basis of this sport. The history of white water rafting is something from the distant past, when people had to travel on the river to find food or go to new lands and built rafts and canoes from wood. Today, this traditional design has evolved into a modern and more flexible raft. Now we can see inflatable rafts in different sizes and colours.
What is White Water Rafting?
Rafting is one of the most remarkable, most exciting river activities. White Water Rafting or River rafting is also known as a popular water-based activity that adventure enthusiasts cannot give up. It is practised commercially and privately all over the world.
If you are on holiday in Fethiye or Oludeniz and want to do an adventurous rafting, Dalaman rafting is exactly what you are looking for. White water Dalaman river rafting from Oludeniz, Fethiye and Hisaronu is an exciting nature sport full of adventure elements. While trying Dalaman River rafting in a special boat, you will feel many positive emotions together and enjoy the magnificent view of the lush green valleys of the Dalaman River. If you are an adventure enthusiast, you should come to Dalaman and not go without rafting.